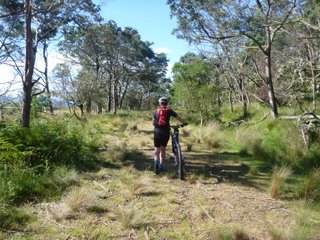 There's a real summer smorgasbord of MTB events on offer over the next few months with Wildside MTB 2014, The Blue Dragon in February, LMBC/CCMBC's Super Sprung Spring Series and Dirt Devils Summer XC weekend series all kicking off.

For those who prefer their road riding, there's the Tour De Norfolk Plains (Feb 2), the Bridport Cycle Challenge (Feb 23), the Mt Wellington Challenge (March 2)  and a swag of Audax rides on offer in the upcoming months, and don't forget that Bike Week (15-23 March) is also only a few short months away.

If you're not into racing, then you could check out CCMBC's Social Ride along the Forth River on the 19th of January, TBug has their usual interesing offering of social rides around Launceston, and there's a pretty active new facebook group Hobart MTB Rides which is offering up lots of social riding opportunities.

Finally, if you want to go off and do your own thing, trail notes for Mount Stronach, Mount Cameron and Youngtown Reserve have been added to tassietrails in the last month, as well as an update to the Meehan Ranges route notes and map to include the new Cliff Top trail opened up by the Hobart Trail Groomers.

If you can't find something in that lot to get you out on your bike, then I give up!

As always all the events that I can find are listed in the Events Calendar.