2 results - showing 1 - 2
Event Info
Event Dates
5-6 October, 2019
The Freycinet Challenge showcases Tasmania as a premier multisport destination, pitting some of the country's best competitors against some of the world's most challenging conditions, all within Tasmania's stunning scenic backdrop. The next event will be held on the weekend 5-6 October 2019.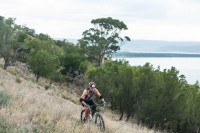 Event Info
Event Dates
Saturday 7, December 2019
The Cross triathlon will include a 750m swim, 15km mountain bike ride and 6.5km trail run.
2 results - showing 1 - 2