2022 TAS-XC MTB Series - Race 3 (Glenorchy)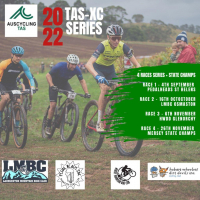 Race 3 of the State XC Series will be hosted by the Hobart Dirt Devils MTB Club at Glenorchy.
Tolosa Mountain Bike Park is Hobart's classic MTB venue on the lower slopes of Mt Wellington. The trails are fast & fun but pretty rough. Expect some climbing but to make sure the effort is manageable for everyone. There will be 2 different courses with a slightly shorter lap with less elevation for Race 1 entrants.