2022 TAS-XC MTB Series - Race 4 State Champs (Devonport)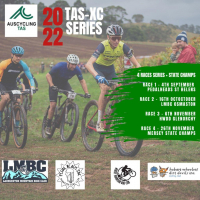 Race 4 of the State XC Series will be the State Championship hosted by the Mersey Mountain Bike Club.
Kelcey Tier in Devonport is the unsung gem of the Northwest Coast of Tas and the home trail for the Mersey Mountain Bike Club. These trails provide a large array of technicality, rocky climbs and fun flowing descents and there's plenty of elevation to play with. Bring your family and friends along and watch the racing from our race village or out on the track.