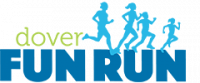 The Dover Fun Run is a Community Fun Run held in Dover in support of Hobart's Paediatric Intensive Care Unit. The next event will be held on 6 November 2022.
The Dover Fun Run was born out of a long-standing desire to give back to the community, in thanks for the wonderful support for the Skinner family in their time of need.
Little Annabelle was just 17 months old when she was involved in a freak accident resulting in a horrific head injury. Annabelle and her family spent anxious weeks by her side in Hobart's Paediatric Intensive Care Unit – with expert care and attention Annabelle made a full recovery and is now a happy healthy 5 year old.
At the time of her injury, Annabelle's parents Gemma and John became very aware of the pressures that the Hobart PICU face and they have nurtured the concept of a community Fun Run to support the Paediatric Unit.