Filters
13 results - showing 11 - 13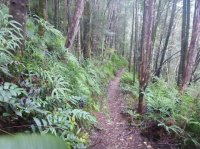 Key Statistics
Distance
21km (long loop) - 9km (short loop)
The heart of the Sterling Valley Track is a short, hard to find section of technical single trail which descends from the flanks of Mt Murchison down into Rosebery, however if you start back near Tullah and tackle the climb up as well, then you'll be treated to a lovely one way ride.  The route comes alive once every two years when the Wildside event is run, but otherwise it's sitting there waiting for those brave enough to try it.  It's a track best enjoyed during the later summer months when it may have dried out a bit.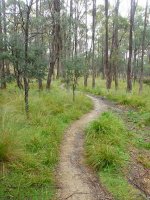 Key Statistics
Distance
16km (out and back)
Hidden away in the hills above Launceston, The Trevallyn Nature Recreation Area now has one of the newest and nicest sections of purpose built single track in Tasmania.   With 8kms of dedicated single track stretching from the Gorge Road to the Hoo Hoo hut, this is where you're inevitably going to start any play in the park, however if you're a little more adventurous and have a little more time, then don't overlook the other multiple use trails in the reserve.  There's kilometres of trails out there for those looking for a more old school Tasmanian experience.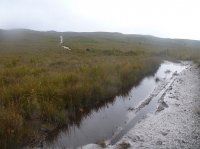 This mountain bike route starts and finishes in Zeehan, and in between it manages to combine the fun of cycling a  100 metre tunnel, some great riding along an old tramway line and some awesome, though technical, riding out along old gravel 4WD trails along the foothills of  Mt Heemskirk.   Experienced riders will love the challenge this route provides, however even moderate riders who are prepared to walk a few sections will really enjoy this ride.
13 results - showing 11 - 13