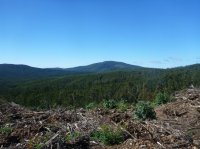 Trip Hill is not a ride for everyone, in fact I think it would best be described as a ride for the crazy ones.  For a start it's a ride up a hill from which you get no view, several of the best sections are currently so overgrown (April 2014) that I found myself pushing my bike downhill, a lot of the riding is through recently harvested forests and yet … if you're in the area, you've ridden all the other rides and you're looking for some good old fashioned bush tracks that and don't mind the odd hike-a-bike … well you could just enjoy this little ride.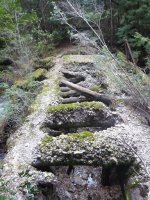 Heading up the Upper Forth valley, this track takes you on a journey into the World Heritage Area along what was, up until the mid 1980's, a road to the Oakleigh Creek Wolfram Mines.  The first section is still regularly used by kayakers seeking to paddle the Forth river and as such is fairly reasonably well maintained, but as you make your way further up the valley the track deteriorates and you find yourself in a beautiful and seldom visited area of Tasmania.  This is a true gem of a ride for those who like to explore remote places on two wheels, but is not for the inexperienced, unprepared or those looking for groomed single track.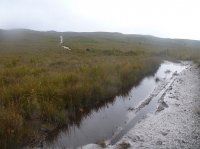 This mountain bike route starts and finishes in Zeehan, and in between it manages to combine the fun of cycling a  100 metre tunnel, some great riding along an old tramway line and some awesome, though technical, riding out along old gravel 4WD trails along the foothills of  Mt Heemskirk.   Experienced riders will love the challenge this route provides, however even moderate riders who are prepared to walk a few sections will really enjoy this ride.