2 results - showing 1 - 2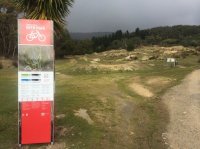 The Glenorchy Mountain Bike Park is only 15 minutes from the centre of Hobart and contains cross country, downhill and jumps courses.   The Park has the added advantage of being connected to the wider network of trails across Mt Wellington, and in particular is where you end up at the end of the North South track.  The route described here is a 5km cross country course, but this is only one of a growing network of trails that can be ridden in the park.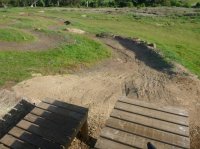 Key Statistics
Distance
Approx. 2kms of trails
Time (hrs)
Variable (15 mins - 2 hours)
This park (opened November 2012) aims to fill a skills development niche in the mountain bike scene around Hobart and will be best enjoyed by newer riders and intermediate riders looking to develop their skills.  It would also be a great place for the kids who will love the jumps and easy riding.

As well as a Dirt Jump Park, the area contains a 200 metre 'kids corner' loop, the 1.3km "Holy Roller" for beginners and the 350 metre "Black Betty" which has a range of technical features, drops and bermed corners.
2 results - showing 1 - 2