3 results - showing 1 - 3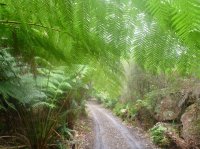 This 26km rail trail follows an abandoned railway line between Scottsdale and Billycock Hill weaving its way through lovely farmland and a bit of Scottsdale industry for the first 10kms and then some amazing cuttings and forests as it winds its way up Billycock Hill for the final 16km. With occasional glimpses out over the valley below, and a bit of well interpreted history lying on the side of the track this trail makes a great ride from those just looking to do a few kilometres with the kids through to those willing to tackle the full length out and back.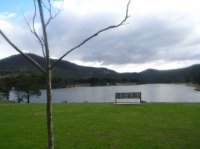 The Risdon Brook Dam Reserve is a pleasant little reserve on the outskirts of Hobart and cyclists are allowed to ride the easy 4.4km track which circles the dam.  This ride will suit those looking for a nice family ride for the kids or a short easy relaxing ride for themselves.
Those searching for mountain bike trails will be better served heading for nearby trails up the nearby East Risdon Hills or Meehan Ranges.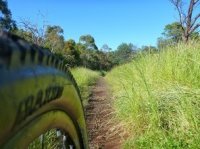 The Youngtown Regional Park is a pleasant little park on the outskirts of Launceston.  Although the ride is only a short 2.6km loop, the track has a good surface and makes for a nice ride if you're in the area.  It is mainly easy riding with a spot or two that will challenge beginner riders, but nothing technical.  The circuit would also make for a pleasant hour or so with young kids able to ride the distance.
3 results - showing 1 - 3