3 results - showing 1 - 3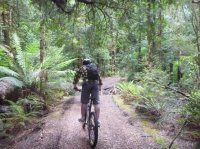 This remote loop on the edge of the Tarkine takes you down nine kilometres of abandoned railway, dropping you out at the old Magnet township and mine.  Here you can explore to your heart's content, seeing first hand both the scars of our earlier presence in the area and how nature reclaims its own.  After exploring the old township, it's a gut busting climb up to the highway and back to the car leaving you with a feeling of having just undertaken your own little Tasmanian adventure.  The track notes also include a detour off to the Philosophers falls walk.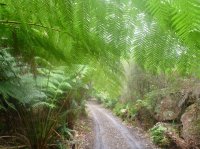 This 26km rail trail follows an abandoned railway line between Scottsdale and Billycock Hill weaving its way through lovely farmland and a bit of Scottsdale industry for the first 10kms and then some amazing cuttings and forests as it winds its way up Billycock Hill for the final 16km. With occasional glimpses out over the valley below, and a bit of well interpreted history lying on the side of the track this trail makes a great ride from those just looking to do a few kilometres with the kids through to those willing to tackle the full length out and back.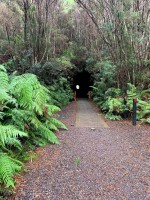 This mountain bike route starts and finishes in Zeehan, and in between it manages to combine the fun of cycling through a 100 metre tunnel, some great riding along an old tramway line and some dedicate mountain bike trails heading back down into Zeehan (note opening in May 2019).
3 results - showing 1 - 3