Review Detail
4.1
1
0.5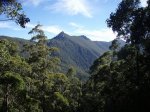 Scenic/cultural/historical value
4.5
Review
Updates
the track was an easy ride. start from neika andyou get a good ride in, have a stop at the tavern and youll fell good a the end. its a good down hill ride. a little bit technical a the end but other than that it was fine.

would definitely recommend to families looking for an easy off road ride, and something fun for kids around 10 and up.
Would you recommend?

Comments