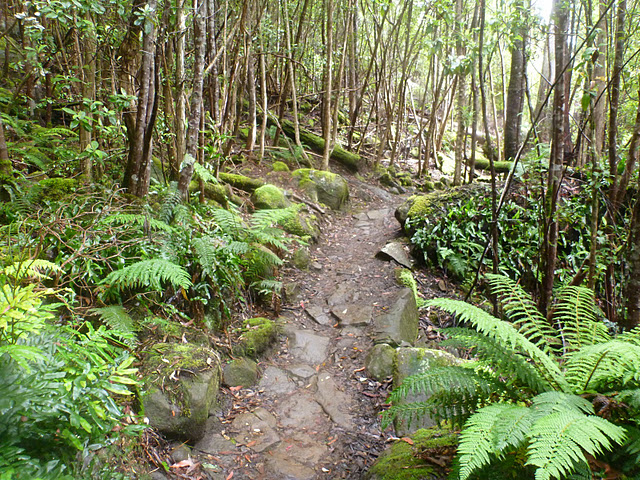 There's been an
update released (August 2012)
on work underway or planned by the different land management agencies involved in the
Greater Hobart Mountain Bike Plan
.
It's worth a read as there's some great initiatives underway including the opening up of a few key links on the mountain like the lower pipeline track as well as planning work on routes such as the proposed Chalet Downhill Track.  In the bigger picture apparently there's some thinking going on about a Hobart to Dover regional trail, including the opening up of a track from Ridgeway to Mt Nelson and also from Mt Nelson to Kingston.  It would be awesome to be able to get back into those areas again.
It also looks like the Hobart City Council are looking at setting up a volunteer register to help with the design and construction of tracks, Parks and Wildlife are working (as resources allow) on the development of a mountain biking policy as well as management plans for both Snug Tiers Nature Recreation Area & the Meehan Range Nature Recreation Area.
There's not enough space to plug all the great initiatives going on, but click on the links to the
Greater Hobart Mountain Bike Plan
and have a look and stay up to date.
While you're thinking about Mt Wellington, check out the
Draft Management Plan for Mt Wellington
which is out for comment until October 26, 2012.  Chapter 9 includes mountain bike use, and there's been some useful comments over in the forums on pedalbite.com if you want to get your head arond things the quick way.