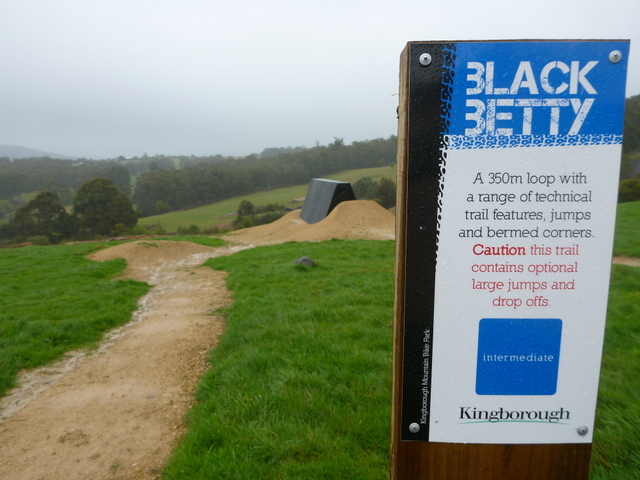 Dirt Art have announced on their facebook page that the Kingborough MTB Park is now open.  

According to their post, the park features a range of skills dev
elopment features and a big A frame wall ride/slope style box for those game enough to face the challenge, these features are scattered throughout the 2km trail network. 
Dirt Art also remind riders that the Kingborough Council have asked that people park up on Kingston View Drive, and not try and drive down the gravel road.
There will be an update to the
trail notes
as soon as I can get down there ... which will be very soon.