Filters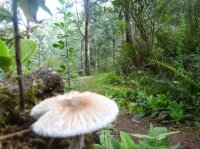 Issue 2 of the "Blue Derby" MTB Trails newsletter is
now available
.  News includes that the official launch date has been pushed back to February 7 (but the Blue Dragon event has been cancelled), The "Corner Store" and a new B&B are already setting up in Derby and there's more pics and updates on the trails ...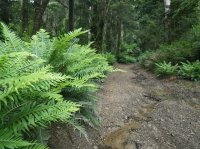 The Federal Labor Government has just announced that it will contribute $2.5 million to the North East Tasmania Cascade Forest and Blue Tier Iconic Mountain Bike Trails project.

Quoting staight from the medai release, the "Federal Minister for Regional Development and Local Government, Anthony Albanese said this funding will support the construction of 75 kilometres of world-class mountain bike trails across north east Tasmania."
That's got to be worth celebrating.

For the full media release click here.

If you want some more background on the project you can read the Potential for Mountain Biking in North Eastern Tasmania - Market Demand and Economic Assessment (March 2013) available from the Northern Tasmania Development website. There's also some interesting documents on Launceton City Council's website for their May 20, 2013 meeting, including the
North Eastern Mountain Bike Business Case (pdf).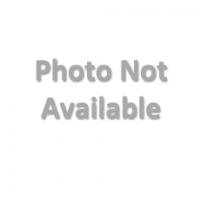 The Minister for Sport and Recreation, Michelle O'Byrne, today announced funding of $100,000 to help connect Rocherlea and Inveresk to Launceston's city-wide cycling network.

The upgrade is part of the $511,000 committed by the Tasmanian Government in 2013, from the Trails and Bikeways Program.

"The $100,000 grant to Launceston City Council will allow it to complete an eight-kilometre bike and walking trail for recreational users and commuters," Ms O'Byrne said.

"This is also the first section of the proposed 135-kilometre Launceston/North East Rail Trail, which would be a huge recreation, tourism and economic asset for Northern Tasmania."

Ms O'Byrne also announced $31,000 to complete the West Tamar Trail between Kings Bridge and Tailrace Park and $100,000 for Break O'Day Council for the Blue Tier Mountain Bike Trail.

The Blue Tier project involves 40 kilometres of trails, and forms part of the $1.4 million North-East Mountain Bike Development Project.

"The North East Mountain Bike Development Project is expected to provide significant economic and social benefits to the North East community through the large number of visitors it will generate.

"Since its inception in 2008-09, the Trails and Bikeways Program has leveraged around $13 million worth of development projects across Tasmania, resulting in more than 150 kilometres of tracks."

As well as providing positive economic outcomes, the Trails and Bikeways Program is helping Tasmanians participate in sport, recreation and physical activity.

"The number of Tasmanians exercising three or more times a week is, for the first time, above the national average," Ms O'Byrne said.

"That puts Tasmania equal second with Western Australia, only behind the ACT in terms of regular physical activity."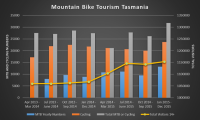 The estimated number of visitors that undertook some form of mountain biking in Tasmania rose from 8,825 in 2014 to 13,196 in 2015 according to the latest release of data in the Tasmanian Visitor Survey.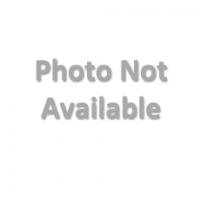 The number of visitors to Tasmania undertaking some form of mountain biking activity has climbed to 19,447 (range 18,400 - 20,500) according to the June 2016 release of Tourism Visitor Statistics, an increase of around 75% since the same time last year.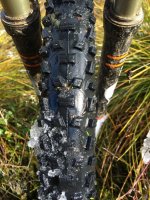 Did anyone manage to keep up with all the event and track updates in July?
Let's see ... the Pickles Hill MTB Enduro on 31 August seemed to come out of nowhere, including a new Dirt Devils Adventure Ride on the 10th August to check out the course, and of course entries are now open to the Meehan Monster.
There's also now more cyclocross events going on than I can get to (Kim, tells me this isn't the end of the world, but I'm not so sure), with both Dirt Devils and LMBC offering events through August (watch their facebook pages as events are popping up and changing quickly).
The Ben Lomond Descent got pushed back to August 17 due to the wild weather, and the Cradle Coast Mountain Bike Club has annouced their first event for the season - a four hour enduro at Stubbs Road on 12 September, and LMBC have another social ride on August 24 out to the Dazzler Range.
There's also more trail building going on than I can keep track of ... It's like some magic dwarfs have moved into the Meehan Ranges with track construction happening so quickly I can't keep the website up to date.  I also see that Cradle Coast Mountain Bike Club have got a track building session coming up on August 5, and who isn't salivating over the Dirt Art photos showing the work going on up at Hollybank.  Can't wait for those trails to open.
I'm sure there's more that I've missed, but that's just because I can't keep up.  
You can see all the events I know of over on Tassie Trails ... and it's in an all new format.  I'd love to say this is a planned improvement, but the truth is that the old events software I'm using has been discontinued so this has been forced on me.    The bad news with the new software I'm using is it only shows events in date order (not in a calendar format).  The good news is that anyone can now register and add their own events, so if you have an event you want to advertise - feel free to give it a try.  Soon I will be releasing a new module which will allow anyone to display the events calendar on their own websites like is shown on the left hand side of the tassie trails home page ...which could be cool if anyone uses it.
Finally, if it's escaped your notice.  It's winter.  On the awesome side of things this means
there are snowy trails out there to be ridden
, on the less than awesome side of things, it also means regular closures are going on (especially in Trevallyn and Kate Reed).  Frustrating, yes, but respect the trail closures as they are there so the trails can survive.
A belated scan of what's coming up in Tassie Mountain Biking (and outdoor sports in general) has pulled up a few changes since I looked last month.

For those up in Launceston that are curious as to what is happening with the NE Trail Project, the LMBC have an information night at 7pm on August 12 at Gunners Arms Hotel.  Flick through to the LMBC facebook page for more details and to register your interest in the event.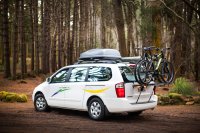 One of the pains of travelling interstate or overseas with a bike is organising the car hire.  The number of times I've turned up at the airport to pick up a five door hatchback (which I've found is usually the most convenient way of transporting a bike with two or less people and two bikes), and found myself upgraded into a 'luxury car' which can't fit a bike ... grrr. Anyway, good news in Tassie is that Autorent Hertz Tasmania is now offering campervan with quality (thule) bike racks.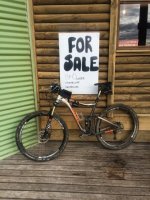 A new feasibility study looking at the economic opportunities of the Ben Lomond Ski village area looks like it got the go ahead at a recent Northern Midlands Council meeting (See
19 January 2015 council minutes, P197 onwards
).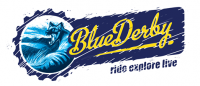 The good news is that the new (and I think rather awesome) logo for the North East Trails (still under construction) has been released, and as commented by one person, it would make a rather awesome beer label for one of the microbrews at Weldborough Pub.  Not so good news is that the same article notes that the trails will open in early 2015, not December 2014 as has been
previously reported
 in The Mercury newspaper.  Full details below.