Filters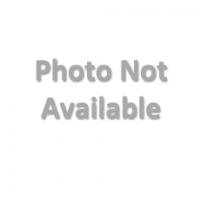 Clarence City Council, through the Clarence bicycle Steering Committee, has completed a review of the Clarence Bicycle Strategy and Action Plan and is now seeking input from members of the public on the draft plan.

Mountain biking is not explicitly considered in the plan, as it is dealt with in the Clarence Tracks and Trails Strategy, however the document is a worth while read if you are a local in the area as you probably still ride these routes and paths to work, to the shop or to the trails.

More details are available on the Clarence City Council's website.  Comment period closes Friday 5th July at 5pm.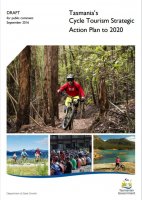 The Tasmanian Government has released a Draft Cycle Tourism Strategy for comment.   The Strategy identifies three priority areas to support the growth and development of cycle tourism in the State out to 2020: consolidating trails and routes; marketing trails and events in Tasmania; and providing the supporting infrastructure and services to provide the right experience once cycle tourists arrive.
If you ever go cycling up around the Hobart Domain, then you may be interested to know that the Hobart City Council has developed a
draft master plan for the Queens Domain
.
According to their
website
, The Queens Domain Master Plan identifies projects to enhance the Domain's claim to be the City's premier park. These include improving access, lifting its appearance, improving road treatments and parking, better catering for passive recreation (walking, cycling and picnicking) and cultural activity throughout the park, and activating underutilised assets.
Pages 64-65 of the
draft plan
relate specifically to cycling, and include proposals to:
Investigate a new contour loop mountain track below Summit Loop.
Investigate a new western face mountain bike track.
Promote entry level cycling and skills training for individuals and families on both road bikes and mountain bikes including development of:
»» a family learn to ride circuit around Summit Loop Road
»» off-road circuit of paths on designated fire access routes for introductory mountain bike riding (minimum width, surface standard treatment and drainage as required to minimise erosion)
»» install skills features in appropriate locations throughout the path network.
The draft plans are on public exhibition until November 25th and you can can get further details at the
Hobart City Council website
.

The Wellington Park Management Trust has extended the trial of Shared Use (for cycling and walking) on the Pillinger Drive Track from Fern Tree Park to Pillinger Drive until the end of June 2017.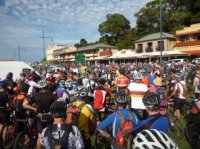 With 
Wildside MTB
 and the
Blue Dragon
done and dusted for 2014, the big MTB events are behind us for the summer, and it's time to enjoy the local events such as
LMBC/CCMBC's Super Sprung Spring Series and the Dirt Devils Summer XC weekend series.
But don't get complacent: there's already details leaking out about November's Avantiplus Hellfire Cup, and I for one was pleased to see that the organisiers have recognised that a policy of "
no fires, floods or plagues of locusts
" might help encourage us back for a second bash at the cup.
As noted last month, there's also plenty coming up for the road cyclist including the Bridport Cycle Challenge (Feb 23), the Mt Wellington Challenge (March 2), the New Horizons Western Tiers Cycle Challenge (Mar 30) and a swag of Audax rides.  
Finally don't forget that Bike Week (15-23 March) is also fast coming up, with my own Acton MTBNav on offer on Saturday March 22.  If you've ever wanted a brilliant chance to explore some lesser known sections of the
Tangara Trail
and South Arm and try something new, then put the date in your diary now.
As always all the events that I can find are listed in the Events Calendar.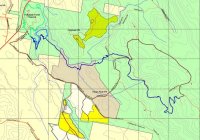 Juggernaut riders at Hollybank are advised that a forest harvesting operation has resumed nearby.

The harvest plan for the coupe was staggered to allow for construction of the trail through a corridor, before being temporarily halted last year.


If you're one of the many cyclists who enjoy riding tracks on State Forest like Montezuma Falls, Hollybank, the Dial Ranges, the Blue Tier and the Southern Forests and you've lost track with what's happening in the forest debate lately, then it could be time to re-engage.

Forestry Tasmania have just commenced a stakeholder engagement process inviting people interested in our State Forests (now called Permanent Timber Production Zone Land) to fill in a short survey and/or register as an interested stakeholder so they can be involved in future consultation about how these forests are managed.

Given that as part of the legislative change currently going through Parliament, Forestry Tasmania will lose it's multiple-use focus, activities like Mountain Bike riding are likely to slip down the priority list, and so if you're an active or interested recreational user of State Forest it might pay to spend five minutes filling in the survey or registering as a stakeholder so that the importance of forest roads and trails to mountain bikers aren't forgotten.

The other side of what's happening through this legislative change is that many areas of State Forest, including most existing Forest Reserves, are transferring across to Parks and Wildlife.  Whilst my experience in dealing with Parks and Wildlife has shown them to be very supportive of mountain biking, it's worth keeping an eye on what's happening with your local trails and if necessary making sure that the local parks staff know we're out there and using these areas.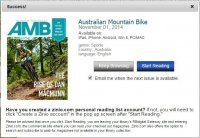 Did you say free access to download (and keep)
Mountain Biking Australia
 and
Australian Mountain Biking
 (AMB) magazines?
Yep - this isn't one of those tricky false adverts that get you to click on the link only to find out there's a catch (OK, there is one small catch - you have to be Tasmanian and go get a library card), it's just something cool I stumbled across this week which I thought worth sharing.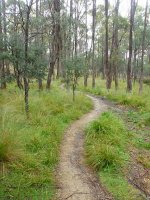 Mountain Bike trails in the Trevallyn and Kate Reed Recreation Areas are set for a major upgrade thanks to a $300,000 grant from the Hodgman Liberal Government's Tourism Infrastructure Fund.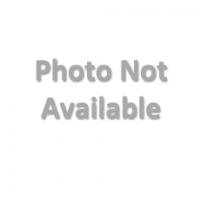 This is taken (again) straight from Dirt Art's facebook page, but I thought it was such a good thing that I couldn't resist putting it up ...

"After a long hiatus Dirt Art are now launching a fresh bunch of dates for volunteer works sessions at both Clarence and Glenorchy MTB Parks. All sessions will run from 0900 onwards, with a free BBQ provided. BYO tools if you have them, but we will have a supply available. Both Parks will use their respective shipping containers as a meeting point. We have scheduled a session for the second Saturday
of each month for consistency.
"There are a few extra sessions towards the end of the program. For more info or to join our mailing list please email
trailcare@dirtart.com.au
or phone 0438 310 984. "
The dates for the sessions are:
December 8th- Glenorchy MTB Park
January 12th- Clarence MTB Park
February 9th- Glenorchy MTB Park
March 9th- Clarence MTB Park
April 13th- Glenorchy MTB Park
May 11th- Clarence MTB Park
May 25th- Clarence MTB Park
June 8th- Glenorchy MTB Park
June 15th- Clarence MTB Park
June 22nd- Glenorchy MTB Park
At the first Clarence MTB Park session there will be a whole new trail to work on connecting the MTB Park with Belbins Road.
These dates have been added to our
Interesting Events calendar
. I hope people can get along.