Filters
For those who like to drool over future trails, head on over to
Northern Tasmania Development's
website and check out the
Hollybank Mountain Bike Facility- Trail Master Plan 2013
.
This document gives a great overview (including maps) of what is to come from the
Hollybank MTB project
and it's got me rather excited.
While you're checking out what's happening in the North east, jump on over to the new
MTB North East Tasmania
website.
As well as being the new central information point for the North Eastern Mountain Bike Development Project (NEMTB), this site has been set up as a social hub for riders and businesses in the region to interact.
I'd encourage people to get on over and visit
the site
, have a look around, register, and start getting some information up there to get the community going.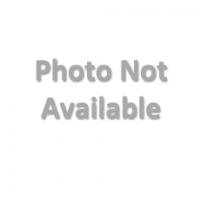 Hollybank is already used by the
Launceston Mountain Bike Club
for both mountain bike and cyclocross races, but the area has lots of untapped potential which is why it is exciting to hear that funding of $800,000 has just been announced to fund the first stage of a Hollybank Mountain Bike Park.
According to the 2009
Tasmanian Mountain Bike Plan
,
A
Mountain Bike Trail Network Plan
for the Hollybank State Forest area was prepared in 2005 as a partnership between Sport and Recreation Tasmania and Forestry Tasmania. In 2006, Joey Klein, IMBA Trail Specialist ground truthed this plan on behalf of Forestry Tasmania. 

There are approximately 27km of trails mapped out and around 8kms of 'shovel ready' trails with existing approvals in place.

The Funding for the Park is part of the State Governments "Tasmanian Jobs Package".


So some good and bad news for Hollybank MTB (and the North Eastern Mountain Bike Project) this week.

As reported in the Examiner Newspaper (June 25) The Launceston City Council have decided not to provide direct funding support for the North Eastern Mountain Bike Project (you can read the minutes of that meeting here (agenda item 17, pp37-40).

However, on the good news front, it looks like the project is still proceeding with Northern Development Tasmania putting out a call for Expressions of Interest to develop a shortlist of skills delivery providers. Full details are available on their website.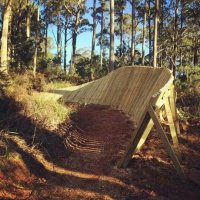 Construction of the skills park and pump track are well underway, and although it may take a few weeks for the trails to dry out, given the wet and wild weather we've experienced, the Hollybank MTB Trails will be officially opened on Saturday,4 October at 11am!.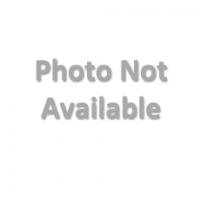 The release of the Greater Hobart Mountain Bike Plan (Land Manager) updates is one of my favourite mountain biking reads as I get to see what progress is being made on various projects in my own backyard.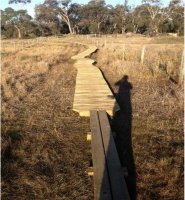 The quarterly land manager updates for the Greater Hobart Mountain Bike Master Plan is out and it makes for interesting reading. Tip Top Track has gone official and will soon be up on the Greater Hobart Trails website, there's a proposed conversion of the Old Farm Track to a one-way downhill track (comments sought), a big surprise for me was learning that the new Pilchers Hill and Caves Hill tracks will be designated as one-way uphill tracks only (not sure how much I like that), but on the good news front there are yet more plans, for yet more trail around the Clarence MTB Park and a connector track between Caves Hill and Belbins Rd (mega 5-star awesome).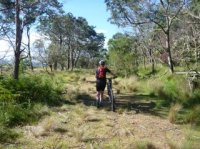 There's a real summer smorgasbord of MTB events on offer over the next few months with
Wildside MTB 2014
, The
Blue Dragon
in February,
LMBC/CCMBC's Super Sprung Spring Series
and
Dirt Devils Summer XC weekend series
all kicking off.
For those who prefer their road riding, there's the
Tour De Norfolk Plains
(Feb 2), the
Bridport Cycle Challenge
(Feb 23), the
Mt Wellington Challenge
(March 2) and a
swag of Audax rides
on offer in the upcoming months, and don't forget that
Bike Week (15-23 March)
is also only a few short months away.
If you're not into racing, then you could check out
CCMBC's Social Ride along the Forth River
on the 19th of January, TBug has their
usual interesing offering of social rides
around Launceston, and there's a pretty active new facebook group
Hobart MTB Rides
which is offering up lots of social riding opportunities.
Finally, if you want to go off and do your own thing, trail notes for
Mount Stronach
,
Mount Cameron
and
Youngtown Reserve
have been added to tassietrails in the last month, as well as an update to the
Meehan Ranges route notes
and map to include the
new Cliff Top trail
opened up by the
Hobart Trail Groomers
.
If you can't find something in that lot to get you out on your bike, then I give up!
As always all the events that I can find are listed in the
Events Calendar
.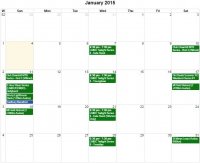 Maybe everyone is out riding their bikes (or building trails), but December was a fairly quiet month for event updates with only one new event added (and that was for the Tas Mud Run in April) to the
Tassie Trails Events Calendar
.
That's not to say there's nothing coming up.  For those wanting to race 
the Cranky Penguin
on 1 February, you've only got until 8am on January 5 to get that entry in, which means do it now (or it may already be too late).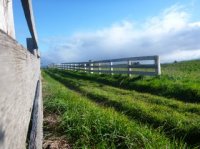 Who else is cranky with the Dirt Devils MTB club? imagine running the first cyclocross race down south last month with practically no notice or advertising! Shame. Shame. Shame.
But I'm quick to forgive ... largely because the dates (if not the venues) for the next three races are now up on
their website
, with the next one being held on July 20 at St Virgils. It's in my diary so hope to see you there.
The big news of the month has to be around the Meehan Ranges ... I'm just not sure if the big news is (a) the announcement of the
Meehan Monster
MTB Race on October 26 (Hobart Show Day weekend), (b) the opening up of the
new Golden Hill single track
(brilliant work guys) or (c) the committment by Clarence City Council to fund a months professional trail building to get the Draft Meehan Range Strategic Trail Plan underway (source:
Dirt Art FB
). Heck it's all big news.
Getting back to events, there's not much competitive stuff going on, but on the social riding front this month you've got Dirt Devils tanagara trail adventure ride (July 6), Launceston Mountain Bike Club's Mt Stronach ride (July 20) and TBug's Kate Reed ride (27 July) and rolling over into August there's a similar offering from the clubs plus the
Ben Lomond Descent
(multi sport) on August 3 which for those of you pinning for the loss of the Winter Challenge could be the way to get your winter multisport fix.
Looking out into the future, there's been a few additions to the "mud running" calendar with another Tas Mud Run event scheduled near Evandale (Sept 21) and a new venue (Baskerville railway) with two new dates for the Raw Challenge down south. Entries to the
Cranky Penguin MTB race
are also now open ... a race that sold out pretty darn quickly last year.
In other news, the work on the
holly bank trails
continue apace with a likely opening date later this year, the
Dorset Rail Trail group
has recently announced a development application to extend the Dorset Rail Trail from Tonganah out to Scottsdale which will be a big step in making the trail more attractive in my opinion, and in other signs of how mountain biking is going from strength to strength, Tourism Northern Tasmania have just hosted a forum on the potenial of cycle tourism with many of the papers now available to
view online
.
All these events and more are on
tassietrails event calendar
.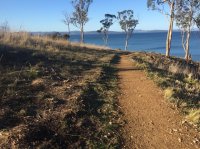 It may be winter, but if you pick your day then the riding can still be darn fine (as per the attached photo).  Even if it is windy, cold and raining ...
some of us can still find stupid reasons to go riding
.
Looking at July's event updates, I'm super excited to see that the Dirt Devils MTB Club have kicked off their 
Cyclocross Winter Series 2015
 with the next event (the State Champs) to be held on the 19th of July.  For those in the north of the State, the Launceston Mountain Bike Club is organising another round of
Winter Social Rides
 with their first ride to Ben Lomond on the 12th of July.
Also up north, 
Tbug
 has some interesting social rides coming up including a ride up Mt Barrow on the 26th July.
Rounding out the July events, for the runners this month there's the Glenorchy Fun Run and 
Endorfun's Russell Falls trail run
.