Filters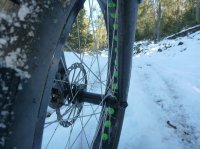 The June 2017 Greater Hobart Mountain Bike Master Plan Implementation Update has been released including a note that a detailed feasibility study is being undetaken by World Trail on the Big Bend to Junction Cabin Downhill Track, the shared use status of Middle Track (Radfords to Reservoir Trail) has now been made permanent and much more.
The Tasmanian Government has announced $1 million in funding for the St Helens MTB Network in the 2017-18 budget.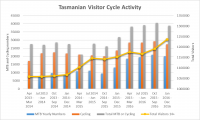 Mountain biking is booming in Tasmania, you just have to head up to Derby to see that, however there are a number of claims being made about vistior numbers that just aren't really supported by the source they come from ... if you dig into the data a bit.

The Wellington Park Management Trust has extended the trial of Shared Use (for cycling and walking) on the Pillinger Drive Track from Fern Tree Park to Pillinger Drive until the end of June 2017.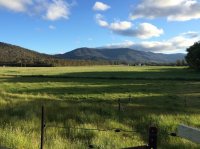 The North Eastern Advertiser is reporting that the North-East rail trail is another step closer with the tabling in Parliament of a draft Corridor Notice for the section stretching from Coldwater Creek to Tongonah.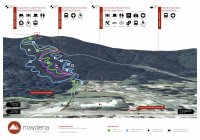 The Maydena Bike Park is another step closer, following Dirt Art's signing of a lease and licence agreement under the Tasmania Government's EOI process.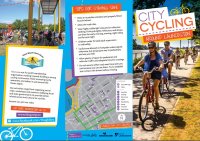 TBug has produced a new cycle map for Launceston. For the first time, all the off and on road bike trails and bike lanes are displayed in one simple and easy-to-read map.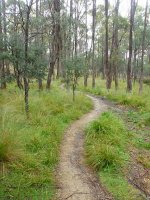 Mountain Bike trails in the Trevallyn and Kate Reed Recreation Areas are set for a major upgrade thanks to a $300,000 grant from the Hodgman Liberal Government's Tourism Infrastructure Fund.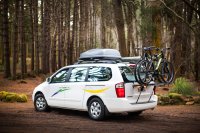 One of the pains of travelling interstate or overseas with a bike is organising the car hire.  The number of times I've turned up at the airport to pick up a five door hatchback (which I've found is usually the most convenient way of transporting a bike with two or less people and two bikes), and found myself upgraded into a 'luxury car' which can't fit a bike ... grrr. Anyway, good news in Tassie is that Autorent Hertz Tasmania is now offering campervan with quality (thule) bike racks.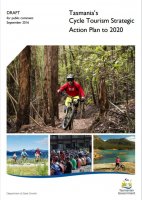 The Tasmanian Government has released a Draft Cycle Tourism Strategy for comment.   The Strategy identifies three priority areas to support the growth and development of cycle tourism in the State out to 2020: consolidating trails and routes; marketing trails and events in Tasmania; and providing the supporting infrastructure and services to provide the right experience once cycle tourists arrive.