June 2014 Events Update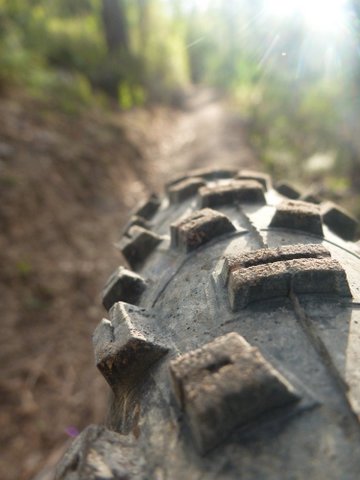 So just this week I see cheap airfares are available to New Zealand in August and I think "Hmmm ... mountain biking the heaphy track" ...


But then I think "I really want to do the Ben Lomond Descent this year and of course there's the Winter Challenge which is going to be on a different course this year and I can't miss that ..." so I go to the websites to check event dates ... and discover that there will be no Winter Challenge this year.

I was so devastated that I forgot to book my trip to New Zealand.  


How will the Tasmanian multi sport calendar survive a year (it's back in 2015) without the Winter Challenge?  
Fortunately, as I did this months events update, I was reminded that we've still got the Ben Lomond Descent (Aug 3 - get training), what looks like a revamped Freycinet Challenge on October 11-12, the Launceston Cataract Gorge Challenge on November 2, and although the date isn't released yet, the Tullah Challenge should be on November 8.  I know, it's still not the Winter Challenge but it is a chance to try some new races.
On the mountain biking scene, no new event dates to announce, but as mentioned last month both the Dirt Devils Adventure Rides and Launceston Mountain Bike Club's Autumn/Winter Social Rides Calendar are off and running.  Offerings this month are the Tahune Airwalk (a brilliant route which I'd highly recommend) and Dazzler's Range in the north (which I've not ridden).
Looking a bit further out, don't forget that entries to the Hellfire Cup are open and the event itself (which I'll sadly miss this year) will be here before we know it. 
If you like to ride alone, Winter is (in my opinion) the perfect time to get on over to Maria Island and explore the brilliant trails over there.  East Coast Cruises have announced that their free ferry trips are running again over winter, and with a winter discount rate of 25% applying to accommodation and camping on the island from 5/7/14 to 26/9/14 inclusive, winter is the time for a cheap weekend over on Maria.  A write up of my trip their last winter is
viewable here.
Finally, I can't finish this month's update without mention of how exciting things are looking trail wise for this coming summer with nearly 20kms of new trail nearing completion up at Hollybank.  Although not on the same scale, down south new (and legal) local tracks are appearing at Pilchers Hill and there's ongoing work on new trails over in the Meehan Ranges and in South Hobart.  The
Meehan Trail Groomers
and
Hobart Trail Alliance
 are great facebook pages to keep up to date with trail happenings in the south (or if you're already following tassie trails on facebook I'll cross post anything I see of interest there).
As always, you can check out the full events calendar on Tassie Trails here.  This calendar brings together all mountain biking events in Tasmania into a single calendar as well as listing major road riding, running and multisport events from 38 different websites around the state.
Which just leaves me with one final thought ... why, when there's so much good riding coming up here, is a bit of me still thinking about heading off to ride the Heaphy Track in New Zealand ...
Stay Informed
When you subscribe to the blog, we will send you an e-mail when there are new updates on the site so you wouldn't miss them.
Comments
No comments made yet. Be the first to submit a comment