Tasmanian Mountain Biking Visitor Numbers - September 2017
The proportion of visitors to Tasmania undertaking some form of mountain biking activity has remained fairly flat at 21,115 visitors, or 1.6% of total visitors, for the October 2016 to September 2017 period.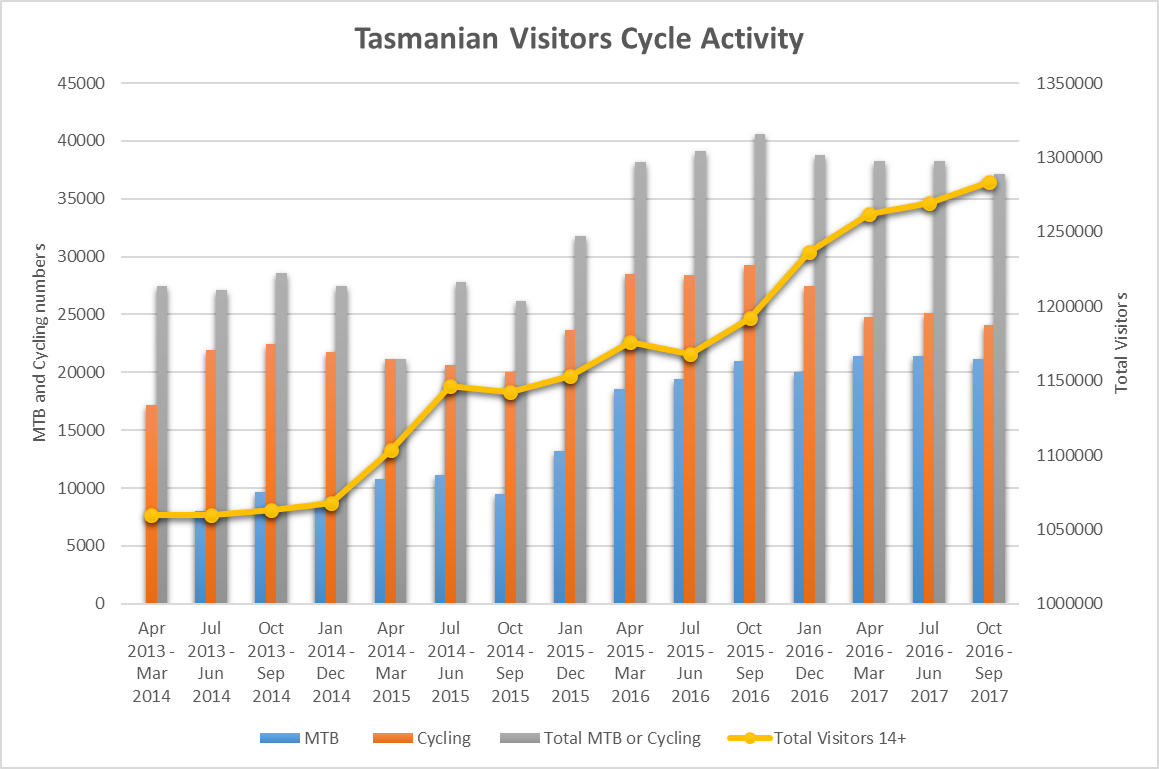 Although actual numbers have gone up slightly from the same period last year (20,961), the actual proportion of total visitors has dropped from 1.8% to 1.6%. These movements are all well within the error range of the statistics, so all that can really be said is that the growth in mountain biking seems to have stalled over the last year.
Perhaps slightly more worryingly total cycling and overall mountain biking and cycling have dropped both in absolute numbers and in relative numbers. To put some perspective around these numbers more visitors are going canoeing,. kayaking or sea kayaking (1.9%) than mountain biking (1.6%) or cycling (1.9%).
All I can say is that there seems to be a real disconnect between what is getting reported on the boom in mountain biking in Tasmania, and what the TVS Analyser is able to pick up in actual visitor responses.
Stay Informed
When you subscribe to the blog, we will send you an e-mail when there are new updates on the site so you wouldn't miss them.
Comments
No comments made yet. Be the first to submit a comment