Tasmanian Trail - New Guidebook
The
Tasmanian Trail Association
has released Edition 4 of the essential Tasmanian Trail Guide, just in time for those thinking of riding some or all of the trail this summer.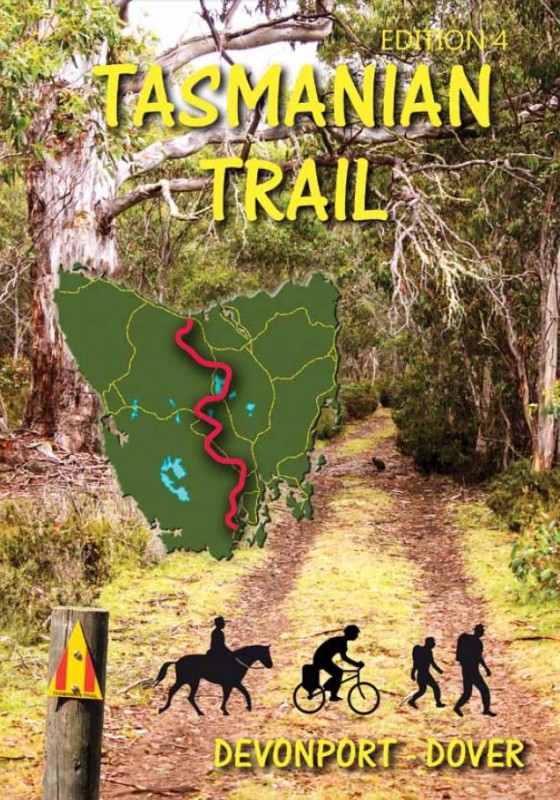 The big (and welcome) change from Edition 3 is the addition of high quality colour maps (see example page) at the end of the guidebook to replace the old black and white 1:100:000 maps which often left you a bit confused and uncertain.
There's also been a few minor, but important, route updates to the official route, including an extension out to the Golden Valley Caravan Park as an alternative overnight stay and the last section into Dover has also been re-routed to avoid that last big climb.
Overall, even if you have Edition 3, I'd recommend buying Edition 4 (just for the record, I bought my own copy just to see what was different and have no financial interest in recommending this).  The only bit I was slightly disappointed with was the gear section for mountain bikers (p74-75) which could have done with a bit of updating to reflect the move to bikepacking trails like this.
The Guidebook costs $24, but is only available to current members.  Membership costs a further $30.  All of these funds go back into maintaining the trail so that we get to ride and enjoy it and the guys that maintain it put in a huge amount of volunteer effort, so rather than think "how rude" I'd encourage you to think "that's not bad for a week long trip".
Finally, while talking about the trail, there was also a recent piece on the trail on
ABC Stateline
 which may be of interest to some.
More detail on mountain biking the Tasmanian Trail is
available here
.
Stay Informed
When you subscribe to the blog, we will send you an e-mail when there are new updates on the site so you wouldn't miss them.
Comments
No comments made yet. Be the first to submit a comment