Hobart Rivulet Track Comments Sought - October 2014
Hobart City Council is seeking feedback on the proposal to replace the gravel track with an all-weather sealed surface. Click here to provide comments [link removed]. A successful grant from the Trails and Bikeways Program is funding some of the improvements. Last winter sections became wet and boggy and the lack of sunlight prevented it from drying out. The muddy surface makes it unpleasant for people using prams, on bicycles, mobility scooters or simply walking and combined with the slope from McKellar St, the slipperiness has safety issues for people riding or walking.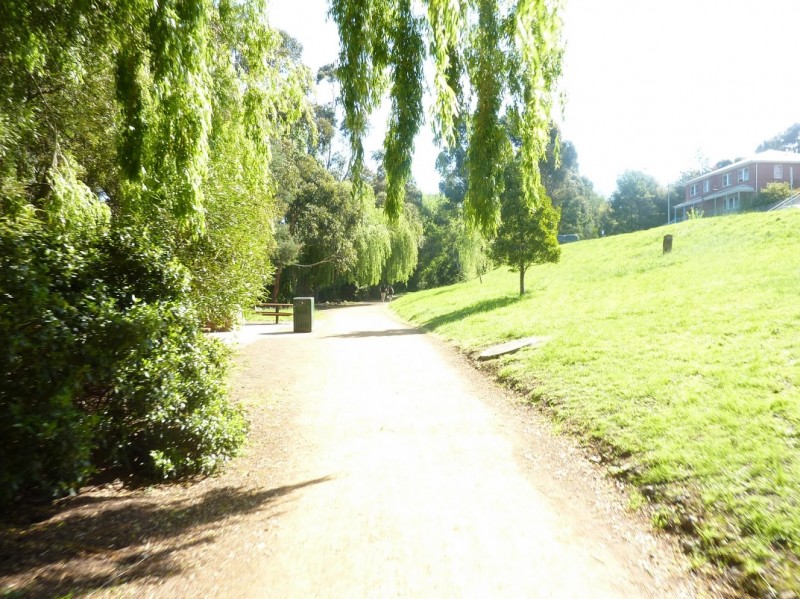 The proposed works will include:
widening and hardening of the surface between Molle St and McKellar St to improve the surface and increase the space for path users
reducing the gradient of the slope off McKellar St, making it easier to go uphill and decreasing the downhill speeds of bike riders as well as improving the sight lines to make the path safer.
Improved lighting and installation of luminescent reflective paint along edge of path
Hardening of the surface between Gore St and Wynyard St
Some people have concerns about speeding cyclists using the track and are opposed to sealing sections but our counts data shows that Macquarie St is the preferred route for high-intensity riders as it is faster and more direct. 97 people were counted riding down Macquarie St on 18/3/14 between 7am and 9am. In contrast the Hobart Rivulet Track attracts a different kind of bike rider - more risk adverse, lower intensity (often children) and more likely to be wearing city clothes than lycra. Counts on 18/3/14 recorded 71 people riding on the track (25% less than using Macquarie St). Strava maps also show that high-intensity riders prefer Macquarie St over the Rivulet Track/Collins St route.

As a comparison, the Clarence Foreshore Trail also follows a waterway, passes through parkland and is located adjacent to residential areas. It attracts a high volume of use and is shared with people walking, riding bikes and walking dogs on lead. Clarence Council recently sealed the gravel section around Bellerive Bluff because of the complaints of muddiness and slipperiness in winter and have been working on sealing other sections over the past 5 years to improve sight lines, harden the surface and widen the path. However commuter counts show that during the 7am to 9am period there are twice as many bike riders on Clarence St (that runs parallel) than use the Clarence Foreshore Trail. This is similar to the Macquarie/Rivulet Track comparison.
Source: www.cyclingsouth.org downloaded 9 October 2014.  Also see Bicycle Tasmania's view on the propsoed upgrades.
Stay Informed
When you subscribe to the blog, we will send you an e-mail when there are new updates on the site so you wouldn't miss them.
Comments
No comments made yet. Be the first to submit a comment