Zeehan MTB Hub one step closer ...
The Zeehan MTB Hub came one big step closer yesterday with the Tasmanian Cabinet approval of $1.21 million for the construction and marketing of eight trails connecting Zeehan, Rosebery and Tullah.
Rumour is that the cyclists are already lining up to get to Zeehan and ride these trails ... (OK, so maybe I'm trying to start that rumour).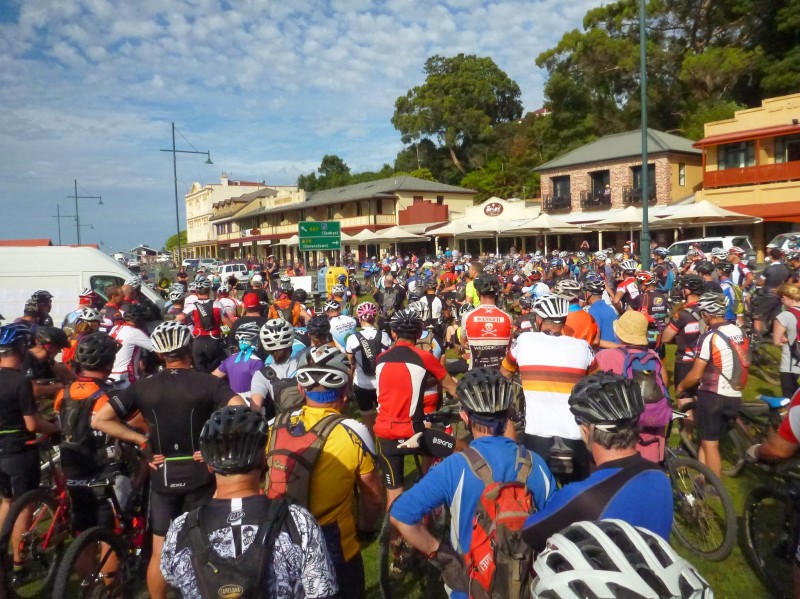 Full media release below was taken from http://www.premier.tas.gov.au/releases/funding_approved_for_job-creating_west_coast_projects on 22 October 2014:

Funding Approved for Job-Creating West Coast Projects
Six projects that are expected to provide 141 new jobs will proceed following funding approval from Cabinet during a meeting in Queenstown today.

These projects were recommended for funding by the West Coast Economic Working Group in its interim report responding to the closure of the Mt Lyell Mine.

In addition to these projects, which will provide short to medium term stimulus and employment opportunities, the Liberal Government is continuing to work with the proponents of the Avebury Nickel Mine to facilitate its reopening as a matter of priority.

A total of $2.471 million will be provided to support the following projects:


$1.21 million for a Zeehan Mountain Bike Hub, including construction and marketing of eight trails connecting Zeehan, Rosebery and Tullah;
$500,000 for a Strahan Footpath Infrastructure Program;
$435,000 for construction of the Horsetail Falls Tourist Walking Trail on the perimeter of Gormanston Hill;
$250,000 towards a $500,000 interest free loan facility jointly funded with the RACT. The West Coast Experience Trust Fund will aim to stimulate new tourism initiatives on the West Coast;
$50,000 to replace the Granite Creek Bridge, opening up Climies Track for four wheel driving and mountain biking; and
$26,000 for a six month Contracting Development Program to assist affected West Coast contracting firms to pursue opportunities.
Construction work on the Strahan Footpath Infrastructure Program will begin almost immediately, with preparatory work on the other construction projects to begin in the coming weeks to allow construction to get underway as soon as possible.

These projects have been extensively scoped by the Working Group and are estimated to provide 141 new jobs, including the establishment of five new businesses.

Importantly, 123 construction jobs created on the Zeehan Mountain Bike Hub, Strahan Footpath Infrastructure Program, and Horsetail Falls and Climies Tracks will go to mine workers affected by the recent closure.

In delivering this funding, the Government recognises the fantastic work of the Working Group in coordinating support and efficiently working through over 200 proposals submitted for consideration.

Thank you to all members - West Coast Mayor Robyn Gerrity, Jared Deross from CMT, Mark Fagan from the Australian Workers Union, Secretary of the Department of State Growth Kim Evans, and community representatives Chris Walpole and Sandy Chilcott.

The Working Group will continue to meet regularly on the West Coast for the remainder of this year and deliver a final report in January 2015 before handing over to the West Coast Council.

21 October 2014 
Will Hodgman, Premier
Adam Brooks, Liberal Member for Braddon
Stay Informed
When you subscribe to the blog, we will send you an e-mail when there are new updates on the site so you wouldn't miss them.
Comments
No comments made yet. Be the first to submit a comment